HOME | About Us | Advertising | Directory | Events | Ambassador Program | Media Partner | PR Services | Contact Us
Content Search
Gay Times Announces New CEO in Reflection of Changing Media Landscape
January 10, 2019
Tag Warner will take over from James Frost as CEO of Gay Times in what will be an exciting year for the global LGBTQ media brand.
| London, UK ARTICLES | #GayLondon | @ILoveGayLondon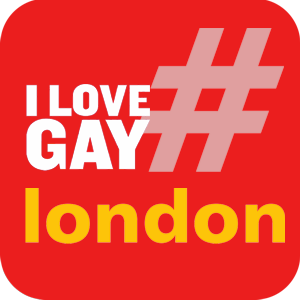 |
| Business ARTICLES | #LGBTBiz | @ILoveLGBTBiz |


TBWA tool wants to connect agencies with diverse vendors
January 09, 2019
'OneSandbox' is a membership-based search platform created by TBWA to find diverse and women-owned creative vendors.
| New York City, NY ARTICLES | #GayNYC | @ILoveGayNYC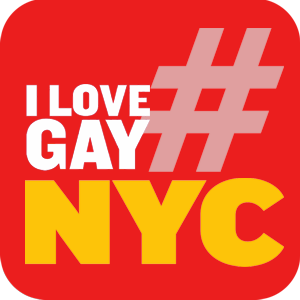 |
| Advertising ARTICLES | #GayAdvertising |
| Business ARTICLES | #LGBTBiz | @ILoveLGBTBiz |


2019 Diversity & Inclusion Conference Philadelphia
December 29, 2018
Early Bird rates are now available for the 2019 Diversity & Inclusion Conference! This is an education summit to learn new innovative, forward-thinking #diversity, #equity and #inclusion approaches. Learn more and register at diphilly.com. #2019DIPHILLY #Philadelphia
| Philadelphia, PA ARTICLES | #GayPhilly | @ILoveGayPhilly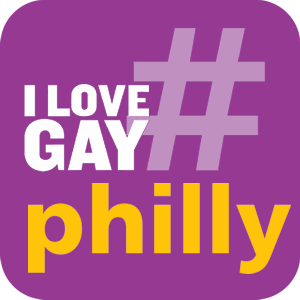 |
| Business ARTICLES | #LGBTBiz | @ILoveLGBTBiz |


Ben Hunte named first LGBT correspondent for BBC News
December 14, 2018
He currently presents What's New? - the BBC's first TV programme and digital service for children in Africa, and will begin his new role in January. Hunte, who has also presented LGBT-themed programmes on BBC Radio, said the job was "a dream come true".
| London, UK ARTICLES | #GayLondon | @ILoveGayLondon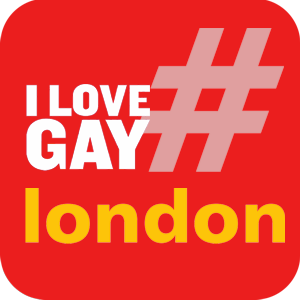 |
| Youth ARTICLES | #LGBTYouth | @ILoveGayYouth |
| Business ARTICLES | #LGBTBiz | @ILoveLGBTBiz |


LGBT Great launches industry inclusion tracker
November 30, 2018
The investment industry LGBT+ inclusivity organisation backed by Fidelity, T. Rowe Price, Legal & General Investment Management, St. James's Place and Northern Trust, has launched a tool analysing the industry's inclusion progress.
| London, UK ARTICLES | #GayLondon | @ILoveGayLondon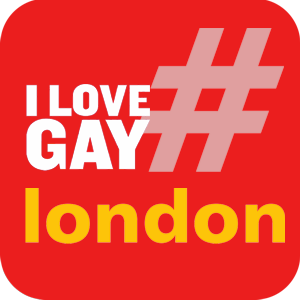 |
| Business ARTICLES | #LGBTBiz | @ILoveLGBTBiz |


The Story Behind the Nation's First Standalone LGBTQ+ Accelerator, Which Graduates Its 20th Startup Today
November 30, 2018
StartOut Growth Lab is billed as the first standalone, brick-and-mortar accelerator focusing entirely on LGBTQ+ entrepreneurs.
| San Francisco, CA ARTICLES | #GaySF | @ILoveGaySF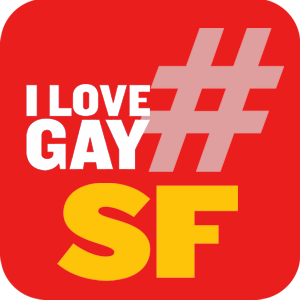 |
| Entrepreneur ARTICLES | #LGBTBiz |
| Business ARTICLES | #LGBTBiz | @ILoveLGBTBiz |


Raw London wins PrideAM's LGBT ad competition
November 28, 2018
The free-to-enter competition asks adland to reinvent a mainstream ad campaign for a LGBT+ audience, to highlight the debate around diversity and inclusion in marketing.
| London, UK ARTICLES | #GayLondon | @ILoveGayLondon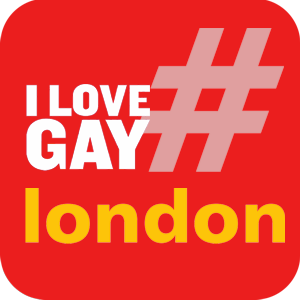 |
| Pride ARTICLES | #GayPride | @ILoveLGBTPride |
| Business ARTICLES | #LGBTBiz | @ILoveLGBTBiz |


PCMA Ascent: Dave Jefferys on the LGBT Meetings & Events Community
November 28, 2018
Meet David Jefferys, president of Altus Agency, and founder of the LGBT Meeting Professionals Association (LGBTMPA). He saw a growing number of LGBT meeting professionals and helped them become a formal organization to "increase the visibility of the impact that the LGBT community has on meetings and events."
| Philadelphia, PA ARTICLES | #GayPhilly | @ILoveGayPhilly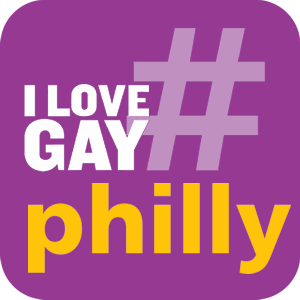 |
| Business ARTICLES | #LGBTBiz | @ILoveLGBTBiz |


Eboné F. Bell Talks Building Queer Magazine, Tagg, From The Ground Up
November 10, 2018
Bell wanted to see more women represented in LGBT magazines, especially women of color. She wanted to see more trans people and bisexual women as well. So she founded Tagg Magazine, a publication that spotlights, as its tagline reads, "Everything Lesbian, Queer, and Under the Rainbow."
| Washington DC ARTICLES | #GayDC | @ILoveGayDC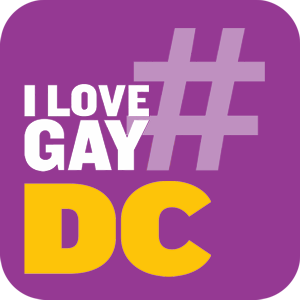 |
| QPOC/African-American ARTICLES | #QPOC | @IHeartQPOC |
| Business ARTICLES | #LGBTBiz | @ILoveLGBTBiz |
| Lesbian | #LesbianLife

Silicon Valley Wouldn't Give Her Money, So This 'Proud Gay Black' Founder Went to New York City
November 08, 2018
Heather Hiles, founder of Pathbrite, an education technology company, wants to help founders find the right investors--and be prepared to sell to them.
| New York City, NY ARTICLES | #GayNYC | @ILoveGayNYC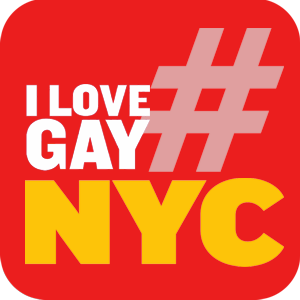 |
| QPOC/African-American ARTICLES | #QPOC | @IHeartQPOC |
| Business ARTICLES | #LGBTBiz | @ILoveLGBTBiz |


LGBTQ Media - Power, Performance & Perception
November 05, 2018
A lot has evolved over the years when it comes to LGBTQ online media. In this blog post, we take a deeper dive into the evolution of website traffic and where it comes from, ranging from bookmarked links to search to social media. We also explore social media engagement and how it relates to visibility across the various platforms, including Facebook, Twitter, Instagram and LinkedIn.

Pink Banana Media - View More Article Entries | View Business Listing
| Business ARTICLES | #LGBTBiz | @ILoveLGBTBiz |


'It's great to be niche. It also sucks': inside the grind of queer publishing
October 31, 2018
For queer publishers, life can be tough: despite the corporate love of all things LGBTQ, there's no money in it
| Business ARTICLES | #LGBTBiz | @ILoveLGBTBiz |


Nielsen's Pledge To LGBT Homes: We Want Your Data
October 27, 2018
As part of "its commitment to reflect important demographic and household characteristics in its National TV panel," Nielsen has revealed that it will expand its reporting capabilities to identify same gender spouses and partners and their households.

GLAAD - View More Article Entries | View Business Listing
| Business ARTICLES | #LGBTBiz | @ILoveLGBTBiz |


How Bernadette Smith, Founder Of Equality Institute, Trains Businesses To Treat People Better
October 24, 2018
Bernadette Smith's mission in life has always been to help people feel safer. It's why she founded Equality Institute, which holds trainings for corporations around how to make LGBTQ customers and employees most comfortable.
| Chicago, IL ARTICLES | #GayChicago | @ILoveGayChicago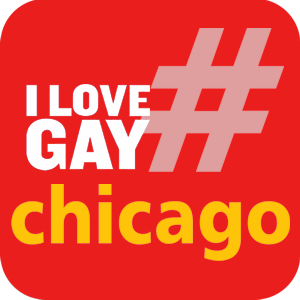 |
| Business ARTICLES | #LGBTBiz | @ILoveLGBTBiz |


Introducing Our Fifth Hero of Pride! Keith Douglas
October 22, 2018
In celebration of the NYC arrival of WorldPride 2019, The Mixx is honoring 12 individuals who are making a difference in the lives of the LGBTQ community. Our fifth Pride Hero is Keith Douglas, Managing Director for One World Observatory and Broadway enthusiast.
| New York City, NY ARTICLES | #GayNYC | @ILoveGayNYC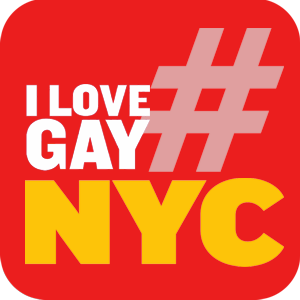 |
| Business ARTICLES | #LGBTBiz | @ILoveLGBTBiz |


What Is the #ILoveGay Twitter 360° Network

What is our goal with #ILoveGay to Consumers?
To be the Best Community Hub
for all LGBTQ social conversations
related to a specific region or theme.

What is our goal with #ILoveGay to Businesses?
To be the Best Brand to work with
when targeting the LGBTQ community online,
blending influencer marketing, content marketing and social media
as well as traditional online strategies.

How Do We Do It?
We find the right mix of curating, retweeting, and liking content,
as well as following Twitter users, while staying "on brand".
We promote content, including advertisers', at the social media post level,
you know, just like an LGBTQ influencer would ;-)
More About Our Reach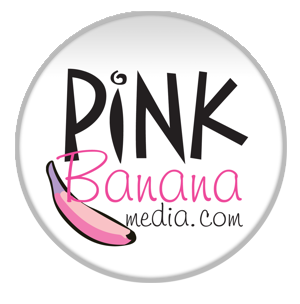 Social Media Reach from our #ILoveGay social media networks
(including @ILoveLGBTTravel, @ILoveGayLGBT, @ILoveLGBTBiz,
@PinkBananaWorld and @LGBTPinkieB) is now
over 300,000+ followers on Twitter, Facebook and Instagram combined.
Twitter: 275,000+ followers
Facebook: 25,000+ followers
Instagram: 4,500+ followers
Prices start at $95
Interested in pursuing this
#ILoveGay Twitter 360° marketing program and strategy
for your business? Call us at (323) 963-3653 or...
contact us here to get started.
Why Hire Us?

With #ILoveGay, we have developed a trusted brand
in the LGBTQ online community, whereby we have
stayed engaged with our followers and built up
their trust and loyalty over the past few years.
They know that when we like, ReTweet and post,
the content we're engaged with will be high quality.
We can help bring your brand into this loyal #ILoveGay Network.

Each #ILoveGay profile stays true to its niche,
whether that's @ILoveGayTheatre or @ILoveGayNYC...
following and engaging only with individuals and businesses
in the LGBTQ theatre world or the LGBTQ NYC community, respectively.
We can target your message directly to the niche audiences that are
right for you, and we can enhance these posts with paid advertising
to reach deeper into this niche audience on Twitter,
as well as duplicate this level of hyper-targeting on Facebook and Instagram
in order to reach your target demographic on all top social media platforms as well.

We have spent years cultivating relationships with
LGBTQ influencers on Twitter and Instagram, and as our client,
we can leverage these relationships on your behalf as well.

You're letting someone else talk about you to the LGBTQ community online.
Yes, you can promote yourself directly, but sometimes the message has
more credibility when you let someone else talk about your business as well.

You are leveraging our company's 24+ years in the LGBTQ marketplace.
More Info
Learn More About our LGBTQ Marketing Programs