HOME | About Us | Advertising | Directory | Events | Ambassador Program | Media Partner | PR Services | Contact Us
Content Search
Podcast: How Accenture improves LGBT diversity
April 18, 2019
This foreword of the CMI's Delivering Diversity report was written by Pavita Cooper, chair of the research advisory board and founder of executive search firm More Difference. The advances Cooper refers to reflect greater awareness of diversity issues such as gender and race in recent years. But business is acting on LGBT equality too.
| Washington DC ARTICLES | #GayDC | @ILoveGayDC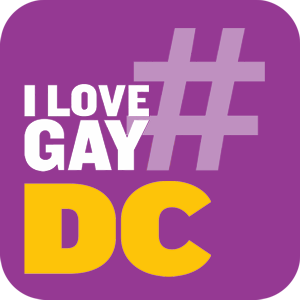 |
| Business ARTICLES | #LGBTBiz | @ILoveLGBTBiz |


BTL Hosts National LGBT Publishers
April 17, 2019
Publishers of the 12 largest LGBT newspapers in America met in Detroit on April 10 and 11 for the annual meeting of the National LGBTQ Media Association. Jan Stevenson and Susan Horowitz, co-publishers of member paper Between The Lines, hosted the two-day gathering.
| Detroit, MI ARTICLES | #GayDetroit | @ILoveGayDetroit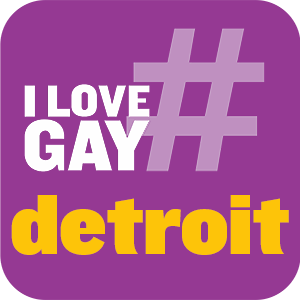 |
| Business ARTICLES | #LGBTBiz | @ILoveLGBTBiz |


Ralph Lauren features a same-sex couple in a campaign
March 31, 2019
Ralph Lauren is trying to attract new generations of consumers by including a more diverse range of people in its campaign.
| Advertising ARTICLES | #GayAdvertising |
| Business ARTICLES | #LGBTBiz | @ILoveLGBTBiz |


Wells Fargo collaborates with an alliance of diverse chambers of commerce on new Chamber Leadership Development Program
March 27, 2019
Today an alliance of diverse chambers of commerce, in collaboration with Wells Fargo, launched a new Chamber Leadership Development Program to support diverse entrepreneurs in the U.S. The alliance includes the National LGBT Chamber of Commerce, the U.S. Black Chambers Inc., the U.S. Hispanic Chamber of Commerce, and the US Pan Asian American Chamber of Commerce Education Foundation.
| Business ARTICLES | #LGBTBiz | @ILoveLGBTBiz |


Local Lady Leaders: Q&A with SmarterTravel GM Sarah Hodkinson
March 11, 2019
Sarah explains how she's dealt with discrimination, who has inspired her career, and what International Women's Day represents to her.
| Boston, MA ARTICLES | #GayBoston | @ILoveGayBoston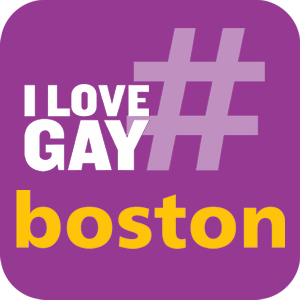 |
| Business ARTICLES | #LGBTBiz | @ILoveLGBTBiz |
| Lesbian | #LesbianLife

CEO Access for LGBTQ businesses create connections and profits
March 11, 2019
Marc Coleman is a Philadelphia success story by any means. He grew up in North Philadelphia and went to high school in Willingboro, N.J. From there, it was on to Princeton and Temple universities. Today, his digital agency The Tactile Group has 20 employees and he hopes to hire five more by the end of this year.
| Philadelphia, PA ARTICLES | #GayPhilly | @ILoveGayPhilly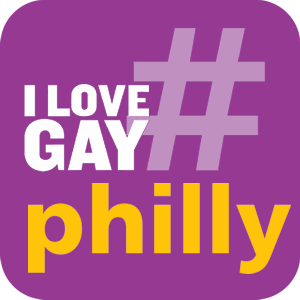 |
| Business ARTICLES | #LGBTBiz | @ILoveLGBTBiz |


This Gay Cottonelle Commercial Is Triggering Homophobes
March 02, 2019
Who knew a toilet paper ad could be so controversial...
| Business ARTICLES | #LGBTBiz | @ILoveLGBTBiz |


Anti-gay American Family Association isn't happy about Walmart's "pro-homosexual" commercial
March 01, 2019
Walmart's blind date advert featured two men meeting for the first time and shopping for skillets. Scandal!
| Advertising ARTICLES | #GayAdvertising |
| Business ARTICLES | #LGBTBiz | @ILoveLGBTBiz |


Omnicom Agencies Continue to Champion LGBTQ+ Inclusion
March 01, 2019
Omnicom Group Inc. (NYSE: OMC) is proud to announce it will be working with NYC Pride as a Platinum Sponsor for the 2019 WorldPride celebration. As part of its sponsorship, Omnicom agencies will be doing in-kind work to promote this year's historic event, which marks the first WorldPride celebration in the United States, the 50th anniversary of the Stonewall Uprising and a half-century of LGBTQ+ l...
| New York City, NY ARTICLES | #GayNYC | @ILoveGayNYC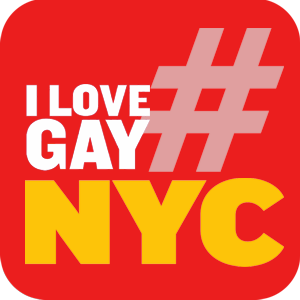 |
| Business ARTICLES | #LGBTBiz | @ILoveLGBTBiz |


New York City Bill Would Help LGBT-Owned Businesses Compete for Public Contracts
February 28, 2019
Councilman Ritchie Torres will introduce a bill Thursday that would certify LGBT-owned businesses throughout the city, allowing them to tap into funds and contracts set aside for underserved groups.

NGLCC - View More Article Entries | View Business Listing
| New York City, NY ARTICLES | #GayNYC | @ILoveGayNYC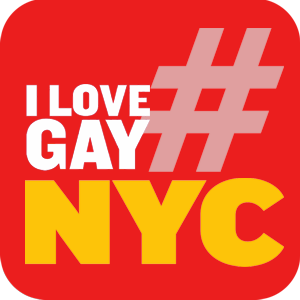 |
| Business ARTICLES | #LGBTBiz | @ILoveLGBTBiz |


Texas' major LGBT chambers of commerce just united to avoid another bathroom bill
January 31, 2019
Four of Texas' major LGBT chambers of commerce have united to form a coalition that plans to advocate on behalf of LGBT-owned and allied businesses in the state.
| Dallas, TX ARTICLES | #GayDallas | @ILoveGayDallas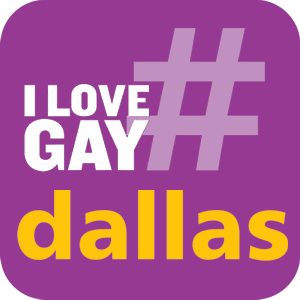 |
| Business ARTICLES | #LGBTBiz | @ILoveLGBTBiz |


Does LGBT Media Have A Future?
January 30, 2019
It's a dark time for media — LGBT media, especially. What got us here? And how might we survive?
| Business ARTICLES | #LGBTBiz | @ILoveLGBTBiz |


Introducing the 8th Hero of Pride!
January 22, 2019
In celebration of the NYC arrival of WorldPride 2019, The Mixx is honoring 12 individuals who are making a difference in the lives of the LGBTQ community. Their 8th Pride Hero is Rondu Vincent, Supplier Diversity Director at Bristol-Myers Squibb (BMS), and LGBTQ ally.
| New York City, NY ARTICLES | #GayNYC | @ILoveGayNYC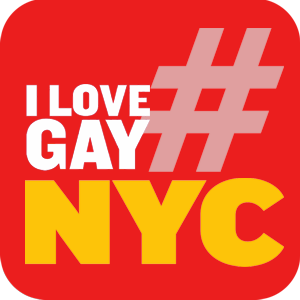 |
| Pride ARTICLES | #GayPride | @ILoveLGBTPride |
| Business ARTICLES | #LGBTBiz | @ILoveLGBTBiz |


Alice Derock – Women Empowerment with Strength, Beauty and Spirit
January 21, 2019
The story of Alice Derock makes for a great women empowerment narrative – a story that captures the strength, beauty and spirit of our gifted LGBTQ+ individuals who give our community its heart. What makes Derock's journey interesting is not only her incredible rise to success in a male dominated industry but also how, with Wet For Her (WFH),  she is breaking the stigma and taboo on sex toys, and ...
| Business ARTICLES | #LGBTBiz | @ILoveLGBTBiz |
| Lesbian | #LesbianLife

Gay Times Announces New CEO in Reflection of Changing Media Landscape
January 10, 2019
Tag Warner will take over from James Frost as CEO of Gay Times in what will be an exciting year for the global LGBTQ media brand.
| London, UK ARTICLES | #GayLondon | @ILoveGayLondon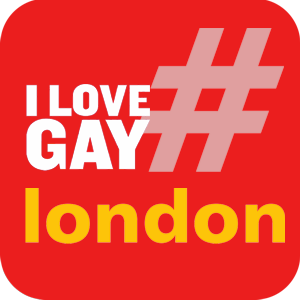 |
| Business ARTICLES | #LGBTBiz | @ILoveLGBTBiz |


What Is the #ILoveGay Twitter 360° Network

What is our goal with #ILoveGay to Consumers?
To be the Best Community Hub
for all LGBTQ social conversations
related to a specific region or theme.

What is our goal with #ILoveGay to Businesses?
To be the Best Brand to work with
when targeting the LGBTQ community online,
blending influencer marketing, content marketing and social media
as well as traditional online strategies.

How Do We Do It?
We find the right mix of curating, retweeting, and liking content,
as well as following Twitter users, while staying "on brand".
We promote content, including advertisers', at the social media post level,
you know, just like an LGBTQ influencer would ;-)
More About Our Reach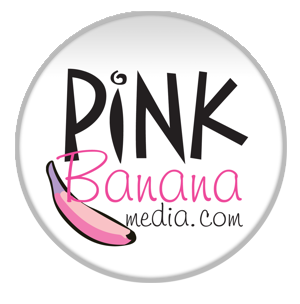 Social Media Reach from our #ILoveGay social media networks
(including @ILoveLGBTTravel, @ILoveGayLGBT, @ILoveLGBTBiz,
@PinkBananaWorld and @LGBTPinkieB) is now
over 325,000+ followers on Twitter, Facebook and Instagram combined.
Twitter: 300,000+ followers
Facebook: 25,000+ followers
Instagram: 4,500+ followers
Prices start at $95
Interested in pursuing this
#ILoveGay Twitter 360° marketing program and strategy
for your business? Call us at (323) 963-3653 or...
contact us here to get started.
Why Hire Us?

With #ILoveGay, we have developed a trusted brand
in the LGBTQ online community, whereby we have
stayed engaged with our followers and built up
their trust and loyalty over the past few years.
They know that when we like, ReTweet and post,
the content we're engaged with will be high quality.
We can help bring your brand into this loyal #ILoveGay Network.

Each #ILoveGay profile stays true to its niche,
whether that's @ILoveGayTheatre or @ILoveGayNYC...
following and engaging only with individuals and businesses
in the LGBTQ theatre world or the LGBTQ NYC community, respectively.
We can target your message directly to the niche audiences that are
right for you, and we can enhance these posts with paid advertising
to reach deeper into this niche audience on Twitter,
as well as duplicate this level of hyper-targeting on Facebook and Instagram
in order to reach your target demographic on all top social media platforms as well.

We have spent years cultivating relationships with
LGBTQ influencers on Twitter and Instagram, and as our client,
we can leverage these relationships on your behalf as well.

You're letting someone else talk about you to the LGBTQ community online.
Yes, you can promote yourself directly, but sometimes the message has
more credibility when you let someone else talk about your business as well.

You are leveraging our company's 24+ years in the LGBTQ marketplace.
More Info
Learn More About our LGBTQ Marketing Programs