HOME | About Us | Advertising | Directory | Events | Ambassador Program | Media Partner | PR Services | Shop | Contact Us
Content Search
Puerto Vallarta hosts LGBTQ media conference this October
August 16, 2019
The Puerto Vallarta Tourism Board announced that the National Equality Media Association will hold its annual conference in Puerto Vallarta in October 2019
| Puerto Vallarta, Mexico ARTICLES | #GayPV | @ILoveGayPV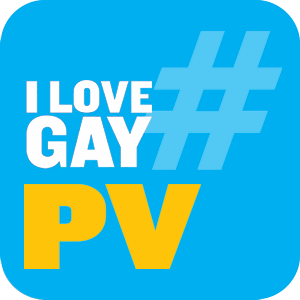 |
| Business ARTICLES | #LGBTBiz | @ILoveLGBTBiz |


Multicultural Audiences Remain Underrepresented in Marketing
August 09, 2019
Multicultural audiences account for almost 40 percent of the U.S. population, yet multicultural media buys made up only about five percent of the total ad and marketing revenues in the U.S. last year, according to a report.
| Business ARTICLES | #LGBTBiz | @ILoveLGBTBiz |


LGBT publisher Gay Star News to close
July 29, 2019
Online LGBT+ media group Gay Star News is reportedly going into liquidation tomorrow (July 29), leaving around 20 staff without jobs.
| London, UK ARTICLES | #GayLondon | @ILoveGayLondon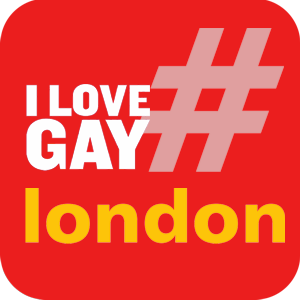 |
| Business ARTICLES | #LGBTBiz | @ILoveLGBTBiz |


Most LGBTQ Americans Love Having Cops And Corporations In Pride Parades
June 26, 2019
Whitman Insight Strategies and BuzzFeed News did a national poll for pride — LGBTQ people overestimate their share of the population and say Instagram is making them sad.
| Pride ARTICLES | #GayPride | @ILoveLGBTPride |
| Business ARTICLES | #LGBTBiz | @ILoveLGBTBiz |


Gen Z Is Shaking Up Gender Norms, and Brands Need to Be Dialed In as Priorities Shift
June 26, 2019
Opinion: Take note from younger generations while creating campaigns.
| Youth ARTICLES | #LGBTYouth | @ILoveGayYouth |
| Business ARTICLES | #LGBTBiz | @ILoveLGBTBiz |


Big Gay Ice Cream Cofounder on Growing His Business
June 24, 2019
Big Gay Ice Cream has grown from an ice cream truck to brick-and-mortar locations to now having a full retail line in stores on both coasts.
| New York City, NY ARTICLES | #GayNYC | @ILoveGayNYC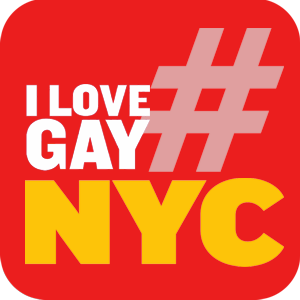 |
| Business ARTICLES | #LGBTBiz | @ILoveLGBTBiz |


First National Network of Independent Multicultural and LGBTQ Public Relations Firms Launches
June 14, 2019
The first national network of independent, inclusive public relations and marketing firms launches today aiming to change the way the industry communicates to, for and with multicultural and LGBTQ communities. The Change Agencies is the first-of-its-kind national collective of PR firms to offer inclusive communications services to effectively represent, engage and connect with African American, As...
| New York City, NY ARTICLES | #GayNYC | @ILoveGayNYC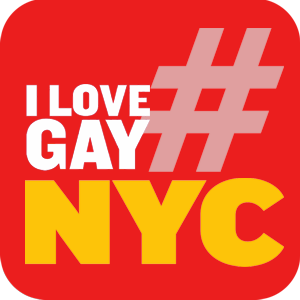 |
| Business ARTICLES | #LGBTBiz | @ILoveLGBTBiz |


How LGBT owners boost chances to win big business contracts
June 06, 2019
A growing number of lesbian, gay, bisexual and transgender business owners are seeking certification that helps them get contracts with big companies that have supplier diversity and inclusion programs
| Business ARTICLES | #LGBTBiz | @ILoveLGBTBiz |


Is PR making the grade when it comes to LGBTQ acceptance?
June 05, 2019
On June 6, in anticipation of the 50th anniversary of the Stonewall Uprising, the PR Museum is holding a panel discussion called The LGBTQ Experience in Public Relations: Stories that Shaped Our Profession, Our Values and Our Future. The event, along with the numerous others examining issues of diversity and inclusion, begs the question: Is the PR industry as LGBTQ-friendly as some might assume? P...
| New York City, NY ARTICLES | #GayNYC | @ILoveGayNYC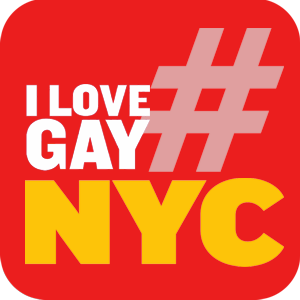 |
| Business ARTICLES | #LGBTBiz | @ILoveLGBTBiz |


Gillette lauded for groundbreaking transgender ad that champions gender inclusivity
May 27, 2019
After hitting headlines in January over its toxic masculinity ad, Gillette is tackling gender once again as it swears to embrace and promote inclusive representations of gender in #MyBestSelf campaign.
| Business ARTICLES | #LGBTBiz | @ILoveLGBTBiz |
| TRANS

#ILOVEGAY a conversation with Matt Skallerud from Pink Banana Media
May 20, 2019
In this episode we discussed about the importance of technology and social media in accelerating the message of acceptance, the role #ILoveGay have played in LGBTQ travel and tourism space.

Pink Banana Media - View More Article Entries | View Business Listing
| Business ARTICLES | #LGBTBiz | @ILoveLGBTBiz |


GreetGay - A Revolutionary Travel App
May 20, 2019
How good would it be to have personalized recommendations of places to stay and things to do delivered to your phone when you're traveling? Don't just rely on the usual websites offering you the standard tourist advice… get GreetGay, a new travel app that has been created to help you navigate great accommodation and services …
| New York City, NY ARTICLES | #GayNYC | @ILoveGayNYC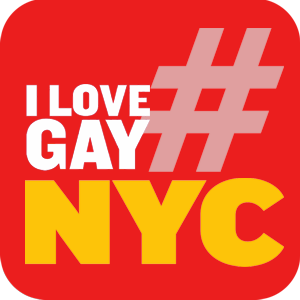 |
| Business ARTICLES | #LGBTBiz | @ILoveLGBTBiz |


Barilla Pasta's Turnaround From Homophobia to National Pride
May 15, 2019
After chairman Guido Barilla rebuked gay families on national radio, his CEO spent five years cleaning up the company's reputation.
| Rome, Italy ARTICLES | #GayItaly | @ILoveGayItaly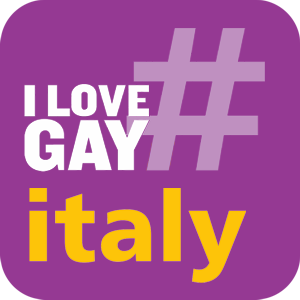 |
| Pride ARTICLES | #GayPride | @ILoveLGBTPride |
| Business ARTICLES | #LGBTBiz | @ILoveLGBTBiz |


Stoli® Vodka Introduces "Spirit of Stonewall" Limited Edition Bottle in Honor of the 50th Anniversary of Stonewall Uprising
May 08, 2019
New York City
| Bar Life ARTICLES | #GayBars | @ILoveGayBars |
| Business ARTICLES | #LGBTBiz | @ILoveLGBTBiz |


LGBT Households are Now Nielsen Families, and Advertisers and Producers Get a Valuable Tool
May 06, 2019
"Game of Thrones" and "RuPaul's Drag Race" are especially popular among the newly counted group. At the other end of the spectrum, there's "Hannity." The No. 1 show? "The Conners."
| New Haven, CT ARTICLES | #GayNewHaven | @ILoveGayCT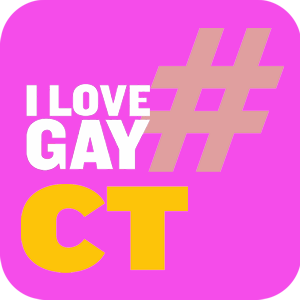 |
| Television ARTICLES | #GayTV | @ILoveGayTV |
| Business ARTICLES | #LGBTBiz | @ILoveLGBTBiz |


What Is the #ILoveGay Twitter 360° Network

What is our goal with #ILoveGay to Consumers?
To be the Best Community Hub
for all LGBTQ social conversations
related to a specific region or theme.

What is our goal with #ILoveGay to Businesses?
To be the Best Brand to work with
when targeting the LGBTQ community online,
blending influencer marketing, content marketing and social media
as well as traditional online strategies.

How Do We Do It?
We find the right mix of curating, retweeting, and liking content,
as well as following Twitter users, while staying "on brand".
We promote content, including advertisers', at the social media post level,
you know, just like an LGBTQ influencer would ;-)
More About Our Reach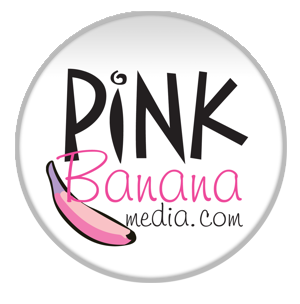 Social Media Reach from our #ILoveGay social media networks
(including @ILoveLGBTTravel, @ILoveGayLGBT, @ILoveLGBTBiz,
@PinkBananaWorld and @LGBTPinkieB) is now
over 325,000+ followers on Twitter, Facebook and Instagram combined.
Twitter: 300,000+ followers
Facebook: 25,000+ followers
Instagram: 4,500+ followers
Prices start at $95
Interested in pursuing this
#ILoveGay Twitter 360° marketing program and strategy
for your business? Call us at (323) 963-3653 or...
contact us here to get started.
Why Hire Us?

With #ILoveGay, we have developed a trusted brand
in the LGBTQ online community, whereby we have
stayed engaged with our followers and built up
their trust and loyalty over the past few years.
They know that when we like, ReTweet and post,
the content we're engaged with will be high quality.
We can help bring your brand into this loyal #ILoveGay Network.

Each #ILoveGay profile stays true to its niche,
whether that's @ILoveGayTheatre or @ILoveGayNYC...
following and engaging only with individuals and businesses
in the LGBTQ theatre world or the LGBTQ NYC community, respectively.
We can target your message directly to the niche audiences that are
right for you, and we can enhance these posts with paid advertising
to reach deeper into this niche audience on Twitter,
as well as duplicate this level of hyper-targeting on Facebook and Instagram
in order to reach your target demographic on all top social media platforms as well.

We have spent years cultivating relationships with
LGBTQ influencers on Twitter and Instagram, and as our client,
we can leverage these relationships on your behalf as well.

You're letting someone else talk about you to the LGBTQ community online.
Yes, you can promote yourself directly, but sometimes the message has
more credibility when you let someone else talk about your business as well.

You are leveraging our company's 24+ years in the LGBTQ marketplace.
More Info
Learn More About our LGBTQ Marketing Programs